Fundisa African Academy of Medicines Development
(FAAMD) is registered as a non-profit Company (Companies and Intellectual Property Commission of South Africa (CIPC), NPC 2014/104973/08; PBO 930054211), and is based in Cape Town, South Africa.
The aim of the Fundisa African Academy of Medicines Development is to provide leadership and capacity building in medicines development and regulation or related sciences by:
Fostering and promoting teaching and training in South Africa and other African countries;
Organising workshops and courses;
Development of young scientists;
Promoting communication and cooperation between teaching institutions, industry and regulatory agencies.
The
Scientific Advisory Board
(SAB) advises on strategic goals, specific
teaching and training
initiatives, and networking with professional organisations or
regulatory agencies
. Companies,
regulatory agencies
and other institutions are invited to join the
Academy Support Organisation
.
Prof Bernd Rosenkranz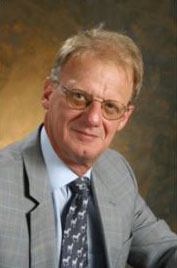 Prof Bernd Rosenkranz has a medical degree and is board certified Pharmacologist and Clinical Pharmacologist in Germany and South Africa and Fellow of the Faculty of Pharmaceutical Medicine (FFPM).
He has spent 23 years in industry, as Director of Clinical Pharmacology at Hoechst/Hoechst Marion Roussel in Germany, France and USA, Chief Medical Officer at 3ClinicalResearch in Berlin, Germany, and Vice President Clinical Development at Jerini, Berlin, Germany, where he was responsible for the world-wide clinical programme of icatibant in hereditary angioedema. From 2008 until 2016, he was head of the Division of Clinical Pharmacology, Stellenbosch University (South Africa) where he established the postgraduate programme in Pharmaceutical Medicine / Medicines Development (PharmaTrain Centre of Excellence).
Bernd Rosenkranz is President of the Fundisa African Academy of Medicines Development, and member of the International Federation of Associations of Pharmaceutical Physicians and Pharmaceutical Medicine (IFAPP), the European PharmaTrain Federation, and Honorary Member of the South African Society for Basic and Clinical Pharmacology (SASBCP). He was Chair of the South African Congress of Pharmacology and Toxicology (SACPT 2010), Finance Chair of the 17th World Conference of Basic and Clinical Pharmacology (WCP2014), and is Finance Chair of the 3rd World Conference on Pharmacometrics (WCoP2022, Cape Town). He is convener of a sub-team involved in preparing the COVID-19 Country Report commissioned by the South African government and member of the Scientific Core Team of an initiative on Talent Building within African Regulatory Agencies.
His work has been presented in more than 120 original publications, 18 book chapters, and more than 170 oral or poster presentations. He is Associate Editor of Frontiers in Pharmaceutical Medicine and Outcomes Research.
Bernd Rosenkranz is vice treasurer of the Manenberg Aftercare Centre, Cape Town and airport chaplain in Berlin, Germany.