Prof Bernd Rosenkranz
President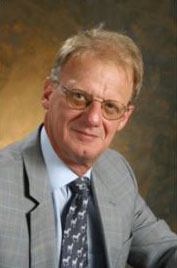 Prof Bernd Rosenkranz has a medical degree and is board certified Pharmacologist and Clinical Pharmacologist in Germany and South Africa and Fellow of the Faculty of Pharmaceutical Medicine (FFPM).
He has spent 23 years in industry, as Director of Clinical Pharmacology at Hoechst/Hoechst Marion Roussel in Germany, France and USA, Chief Medical Officer at ClinicalResearch in Berlin, Germany, and Vice President Clinical Development at Jerini, Berlin, Germany, where he was responsible for the world-wide clinical programme of icatibant in hereditary angioedema. From 2008 until 2016, he was head of the Division of Clinical Pharmacology, Stellenbosch University (South Africa) where he established the postgraduate programme in Pharmaceutical Medicine / Medicines Development (PharmaTrain Centre of Excellence).
Bernd Rosenkranz is President of the Fundisa African Academy of Medicines Development, board member of the South African Society for Basic and Clinical Pharmacology (SASBCP), and affiliate of the College of Clinical Pharmacologists (CMSA), He is member of the International Committee of the UK Faculty of Pharmaceutical Medicine, of the Membership Committee of the International Union of Basic and Clinical Pharmacology (IUPHAR), of the European PharmaTrain Federation, and of the PharmaTrain Certification Board.
His work has been presented in 106 original publications, 17 book chapters, 68 invited lectures/chairmanships, 131 oral or poster presentations. He is Associate Editor of Frontiers in Pharmaceutical Medicine and Outcomes Research and Journal of Medicines Development Sciences.
Bernd Rosenkranz is board member of the Holy Family Child and Youth Development Centre, Manenberg, Cape Town.
Dr Haylene Nell
Vice President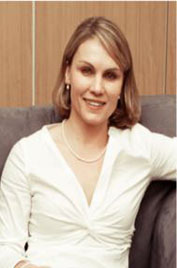 Haylene Nell is a Medical Doctor with post graduate qualifications in Pharmacology and Epidemiology. She is the Managing Member and Head of Tiervlei Trial Centre CC (TTC) which was founded in 2000, by Dr Frans Maritz and herself.
Since 1988, she has acted as Principal Investigator in > 100 clinical trials and participated in >400 trials in various therapeutic areas, with a special focus on Asthma and COPD. Haylene has developed several protocols for single centre studies, and was involved the the data management, statisitical analysis and clinical study reports for these "full service" studies.
Haylene Nell is co-presenter of the Post Graduate Diploma in Pharmaceutical Medicine, Division of Clinical Pharmacology, University of Stellenbosch, and has an appointment as Extra-ordinary Senior Lecturer, Faculty of Health Sciences, University of Stellenbosch..
Haylene Nell was appointed Extra-Ordinary Associate Professor for the South African Faculty of Natural Sciences, SA Herbal Science and Medicines Institute, University of Western Cape. She was Member Health Research Ethics Committee, Department Bioethics, Tygerberg Campus, University of Stellenbosch and served as executive member of South African Clinical Research Association (SACRA).
Prof Patrick Bouic
Secretary General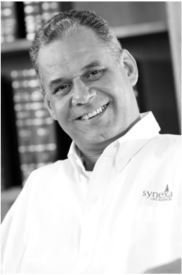 Professor Patrick Bouic trained as an Immunopathologist in France and graduated with his PhD from the University of Claude Bernard, Lyon in 1984. He is a board certified Immunologist with the HPCSA since 1994 and has been with the University of Stellenbosch Medical faculty since 1984 in the Division of Pathology (Medical Microbiology). As an academic he lectures to undergraduate students and oversees many post-graduate candidates registered with the university.
He was the head of the diagnostic immunology laboratory for 20 years before forming the private company Synexa Life Sciences in Cape Town in 2002 where he is one of the founding Directors and serves as Chief Scientific Officer. Currently the company has its headquarters in Cape Town but also has a laboratory in London and is currently opening a new facility in Berlin. These laboratories provide biomarker support services in Europe for large pharma companies as well as the smaller biotechnology groups.
Patrick has a passion for knowledge sharing and to date has done over 150 conference presentations both locally as well as internationally. He is widely published (over 150 peer reviewed publications and several chapters in books) and has numerous patents covering new formulations derived from natural sources. He serves on the SAB of Becton Dickinson, an international company which develops reagents and technologies for diagnostics as well as research purposes.
Fundisa Links